Design
This wheelset is designed for riding, racing, or bike-packing on 25/28/30mm tyres. Practically, this means that it needs to be light, aerodynamic, but most importantly strong enough to withstand the rigours of racing on a variety of surfaces.
The strength of these wheels is assured by 28 Sapim CX Ray spokes, strengthened rims, and tough gravel hubs. These wheels are therefore also suitable for heavier riders looking for fast road wheels.
All of our wheels are named after cities and rivers in Ukraine, out of respect to our Trailmech colleagues and all Ukrainians affected by the conflict. Our Kyiv wheels are our first ever wheelset, so it was natural we would name them after Ukraine's capital city.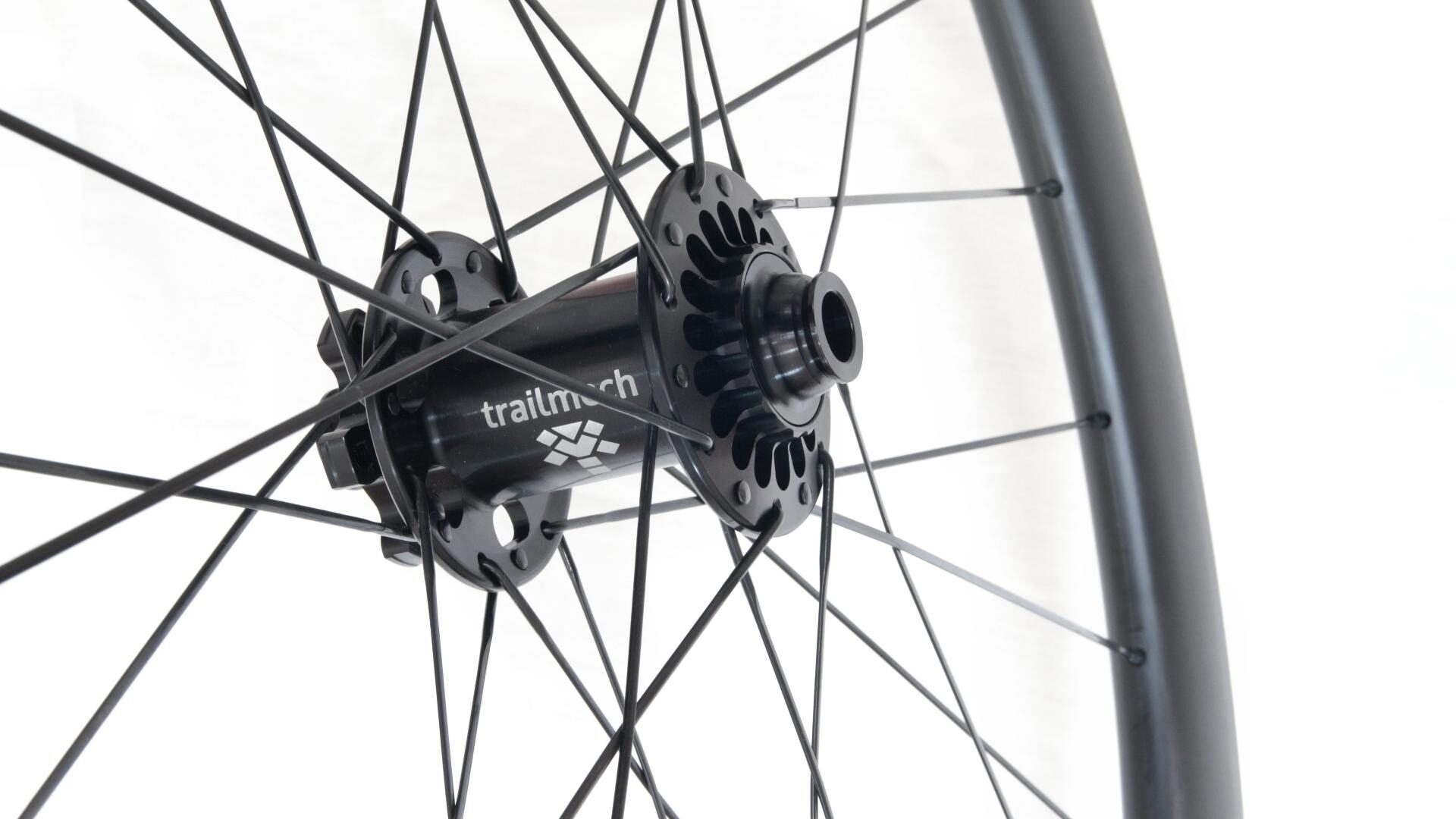 Rims
Our rims are made from a high quality T800 carbon fibre, for compliance, stiffness, lightness, and strength. With a 27mm external width, 22mm internal width (below rim hooks) and an 18.35mm width between rim hooks, these wheels are most aerodynamic with 25 and 28mm tyres, but can accommodate anything up to 43mm.
A U-shaped rim profile provides maximum aerodynamic efficiency at a wider variety of yaw-angles than a standard V-shaped rim. Our rims are paired with bladed Sapim CX-Ray spokes for their legendary strength, longevity, and aerodynamic advantages.
Hubs
Our Ukrainian Trailmech hubs are some of the finest gravel hubs on the market, and with their patented Vortex ratchet engagement system power transfer is almost instant offering between 6 and 7.2 degrees of travel. It's not only quick, but also strong – the unique vortex design means that the more force you put through the pedals, the harder the ratchet engages reducing the risk of slippage.
As with all ratchet hubs, the sound of the freewheel is a distinctive mark of quality so be prepared to get used to that 'angry bee' sound, and wonder how you lived without it before. Note: if you're not a fan of a loud freewheel, adding a little more 5w-40 oil to the ratchet will reduce the volume.
Inside these beautiful CNC alloy hubs, you'll find high-quality Japanese EZO bearings for high efficiency and low maintenance.
In the wild
These are wheels designed to be ridden and challenged, built for big days and bigger climbs. Check out the gallery below to see our wheels in the wild, doing what they do best.